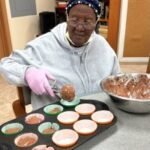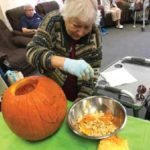 What is SarahCare of Coral Springs Adult Day Care Center?
SarahCare of Coral Springs Adult Day Care Center is a medical and social daytime facility dedicated to serving seniors with Alzheimer's, dementia, Parkinson's, stroke, and other frailties. Licensed by the Agency for Healthcare Administration (AHCA) as an "Adult Day Care with Specialized Alzheimer's Services," we strive to create a fun, safe, and engaging environment for seniors who require additional support throughout the day. Our mission extends beyond offering an enjoyable experience for our seniors; we also aim to provide caregivers with the much-needed respite they truly deserve. Recognizing the challenges faced by full-time caregivers, we offer our unwavering support. As a family-owned and operated center, SarahCare of Coral Springs has been serving the aging community since 2006, with Lewis and Megan Beyda passionately providing adult day services for over 14 years. Our commitment to compassionate care for seniors and their families is not only our profession but our calling. 🙂
We care for seniors with various impairments and health conditions including:
Physical Impairments

Alzheimer's Disease

Dementia

Stroke

Parkinson's Disease

TBI

Diabetes

Special Diets

Incontinency

Depression

Loneliness

and the frail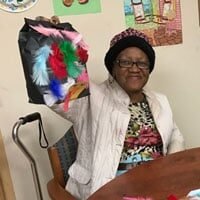 COMPLIMENTARY
1 DAY
FREE TRIAL
We invite you and your loved one to experience a complimentary initial visit. Please contact us so we can schedule this.
Our Unique Mission Statement
At SarahCare of Coral Springs Adult Day Care Center, our mission is to consistently deliver exceptional professional services within a nurturing, secure, and social environment. We proudly offer specialized assistance for seniors with ambulatory challenges, incontinence, and eating support—services that set us apart from other day centers. Our commitment to maintaining the highest level of dignity and respect is at the core of our care. We strive to offer the best in caregiver support and respite while exceeding the standards required for our esteemed designation as an Alzheimer's-specialized center. With pride, we serve the communities of Coral Springs, Margate, Parkland, Tamarac, Coconut Creek, Sunrise, Pompano Beach, Lauderhill, and Fort Lauderdale, ensuring compassionate care for seniors and their families.
Purpose & Philosophy of SarahCare of Coral Springs Adult Day Care Center
At SarahCare of Coral Springs Adult Day Care Center, our philosophy is centered around providing seniors with an enjoyable, secure, and socially engaging experience. Our carefully designed program aims to maximize cognitive abilities by incorporating a range of stimulating activities, including memory games, music therapy, pet therapy, arts and crafts, exercise, and socialization. Ultimately, our goal is to empower our seniors to maintain their independence and thrive for as long as possible in a supportive and vibrant environment.